Donate to Youth program through the Australian Sports Foundation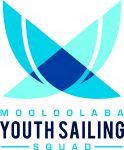 What is the Mooloolaba Youth Sailing Squad ?
We aim to raise funds to assist Youth Program members to receive a higher level of coaching and to apply their learned skills at regional, State and national competitions.
Project costs include coaching, transport, accommodation, food and drink, uniform, coach boat hire, entry fees and equipment use.
A strong Youth Program will help Mooloolaba Yacht Club to grow its participation base in medium and long-term.
Please give generously to a program that is important to the life of the club.
___________________
MAKING DONATIONS
How can I donate ? Go here for form.  To donate online, go here.
The funds raised are held in a separate bank account managed solely for the operations of the club's Youth Development Program.
Online
To make donations online, donors should use the project page ; alternatively they can visit, go here.

Benefits to online donations:
Donor receives instant receipt and notification of donation

Donating is easy, quick and hassle free

Reduced administrative burden for you and the ASF
Manual donations
In cases where a donor is unable to make their donation online, we can accept manual donations. Go here for form
For all manual donations, please note the following:
Donors must complete and sign a donation form

Any cheques must be made payable to the Australian Sports Foundation Ltd.